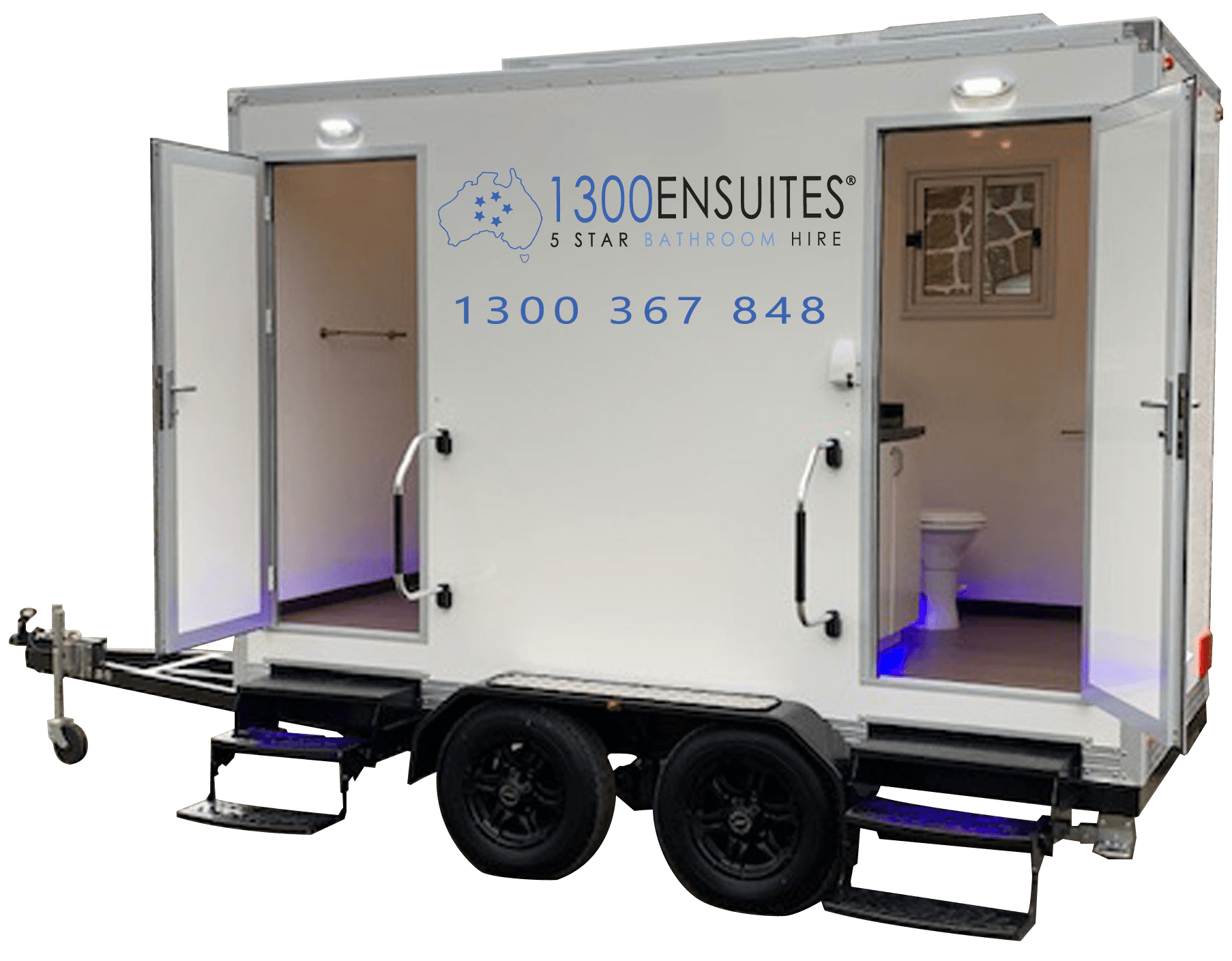 About 1300ENSUITES AUSTRALIA Pty Ltd
1300ENSUITES was established in 2006 to deliver exceptional service and unique products in the portable and mobile bathroom industry. In the process 1300ENSUITES formed a brand new industry group in the Australian hire marketplace.
Using the experience from a wide range of mobile bathroom hire operators we are able to deliver on our mission statement :To improve the perception of the current portable and toilet hire industry within Australia.
1300ENSUITES utilise the latest products and technologies to construct our mobile luxury bathrooms, portable bathrooms and portable toilets.
We are changing the way portable toilets are seen and used in every state of Australia by providing clean, reliable products and services with the professional service levels you require and expect.
This includes:
The hire of Portable toilets and bathrooms whether entertaining at home or outside
The hire of Mobile luxury bathrooms or portable bathrooms while renovating at home.
The hire of Portable toilets and bathrooms when holding a corporate event.
The hire of Portable toilets and bathrooms when staging any type of event.
1300ENSUITES will have a suitable product and the service abilities to suit your needs.
1300ENSUITES members hire, sell and manufacture unique and innovative mobile bathroom and toilet products that are exclusive to us – and to you – in the Australian mobile bathroom hire industry.
The 1300ENSUITES range of products includes:
Mobile bathrooms:
Featuring luxury space and convenience, offering much more than the portable toilets and outdoor loos available in the past.
Ideal for a host of uses including outdoor events, commercial and domestic renovations, weddings and more…
Portable Bathrooms:
Featuring all the convenience of home with style and features found in modern bathrooms.
Portable Toilets:
We do not supply the old builders toilets and long drops of old. All our portable toilets meet and exceed Australian standards with a minimum 350 litres water tanks and non recycling water pump systems.
These mobile toilets are still an environmentally friendly unit providing the hygiene you expect at home.
We also have Portable Disabled Toilets for hire
Portable Showers:
Which are extremely durable, fully enclosed and available with gas or electric portable hot water systems.
Ideal for camping, insurance claims which require bathroom renovations and supplemental capacity during peak seasons.
Easy to clean and maintain they meet and exceed Australian standards and grey water can be accommodated.
All of our products come with a variety of service arrangement designed to suit the hirers needs.
1300ENSUITES is a diverse organisation with members throughout Australia. This allows one organisation to manage and deliver on short term emergency requirements or long term national requirements for mobile bathroom or portable toilet hire.
Each member of 1300ENSUITES is an individual business but a committed professional who make a living from the mobile bathroom hire industry. All 1300ENSUITES member is a registered HRIA member.
1300ENSUITES is not a franchise system all our members are committed to the industry and have joined together so they can offer a total service to everywhere in Australia. This means you can deal with the branch closets to you but arrange hire in another state or arrange hire in as many states as you require.
If you deserve quality, then you deserve 1300ENSUITES.
We are always looking for more people to join the team.
1300ENSUITES Australia
1300ENSUITES Leaders in the Australian Luxury Mobile Bathroom Hire Industry
1300 Ensuites are suppliers of quality bathroom hire equipment / units / ensuites / facilities to suit the most discerning customers and needs.
Ideal for any number of uses including renovations, marquee events and weddings, long term remote, rural and country building projects and where short term facilities are required – such as special events where the number of guests may exceed the capacity of the venue.
CALL 1300ENSUITES GENERAL ENQUIRIES